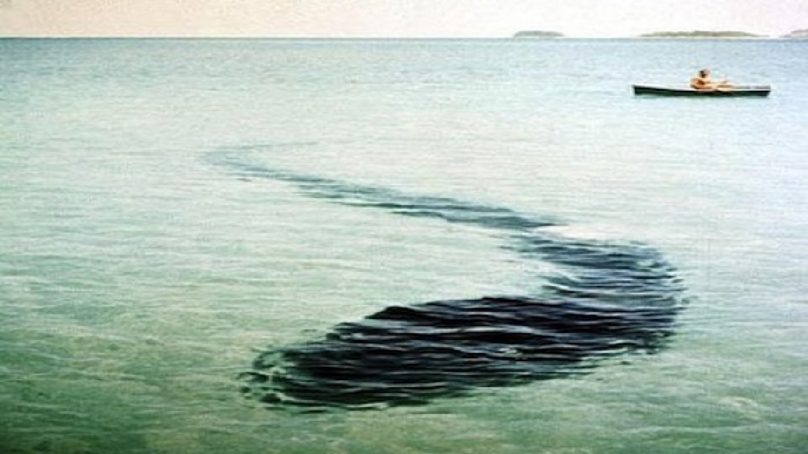 The Sydney correspondent of the New Zealand Herald, writing of the recently-reported appearance of a strange marine monster, says: "The sea serpent has at last turned up in Australian waters, and was seen, or at least some curious denizen of the deep was seen, disporting himself by scores of people aboard the inter-State liner Dimboola during the voyage of that vessel between Adelaide and Fremantle."
"The monster was seen by so many people at such close quarters that it is impossible to dismiss the story of its appearance as a mere sailor's yarn."
All the newspapers have, of course, done full justice to the subject. One account telegraphed from Fremantle yesterday will suffice:"When the reports of the appearance of the monster were first made in Fremantle the captain and officers of the Dimboola were subjected to a good deal of chaff, but there can be no doubt that something unusual in the way of sea fish was sighted.
"On Wednesday morning last when the vessel was about latitude 35deg 29min south and longitude 134 east a shout from some of the passengers on deck caused the third officer, who was on watch, to look over the starboard quarter. He was amazed to see within a distance of less than a quarter of a mile a school of porpoises and a whale fleeing from a tremendously large sinuous monster.
"Captain Miller, master of the Dimboola, and the Marconi operator had their attention drawn to the sight, and they at once turned their glasses on the remarkable spectacle.
"Captain Miller says the serpent was at least 50ft long, was of the colour of a brown seal, and had a head between the size of a whale and a porpoise, and its tail was of the exaggerated fish variety. It alternately reared its head and ducked it under the waves.
"Presently the whole contingent of big fish was lost to view. Captain Miller has made a sketch of what he remembered of the sight, and he asked others of the passengers to do the same. It is remarkable how the sketches coincide. The serpent is revealed in much the same Chinese dragon form as we have been used to seeing it illustrated in other parts of the world."
Content retrieved from: http://cryptomundo.com/bigfoot-report/100-years-australian-sea-monster/.