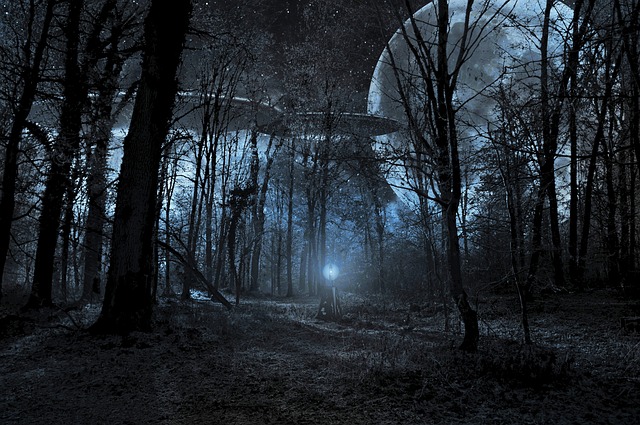 The United States has the highest population of people who believe in aliens as well as alien encounters all over the world. Needless to say, there are quite a few instances where people have exclaimed, that they have come across aliens or have witnessed certain alien encounters. Even though many of these are not credible enough, we would today we would share with you 3 such instances which are not only credible but there is a significant chunk of literature in the public domain indicating that there was indeed an unusual occurrence at the respective place.
Aurora, Texas:
According to alien experts, there was a UFO which grazed in the city on April 17, 1897. One of the memorials in the area also states that this particular site is famous for the legend that a spaceship crashed here and the pilot of the spaceship died. According to the legend, the pilot was buried in an unmarked grave and also a part of the ship was buried along with the pilot. The whereabouts of the rest of the ship are still unknown.
McMinnville, Oregon:
The next instance of alien encounter reportedly occurred on May 11, 1950, in McMinnville, Oregon. The reason that this is one of the most convincing instances of an alien encounter is that a couple by the name of Paul and Evelyn Trent spotted the UFO-like disk -like an object flying in the air and managed to get a couple of pictures of the same. The photos received so much publicity that they even got  published in the Times magazine as one of the most popular UFO events in the history of the country.
Hudson Valley, New York:
On March 24, 1983, there was a UFO sighting which was witnessed by over 5000 people across the area. V-shaped lights begin floating in the air across the valley. Over the next few years, that is from 1982 to 1986, the sightings were consistently spotted throughout the area. Multiple such lights were observed in the same shape.
Even though, skeptics consistently come out with one or the other explanation in order to ignore the sightings but some of the sightings were witnessed by multiple witnesses like the last one which we discussed. The question which remains to be answered is whether over 5000 people can be refuted when it comes to UFO sightings. These three, form the most convincing as well as evidence backed sightings in the history of United States.
There are no users currently online

Loading ...
Archive