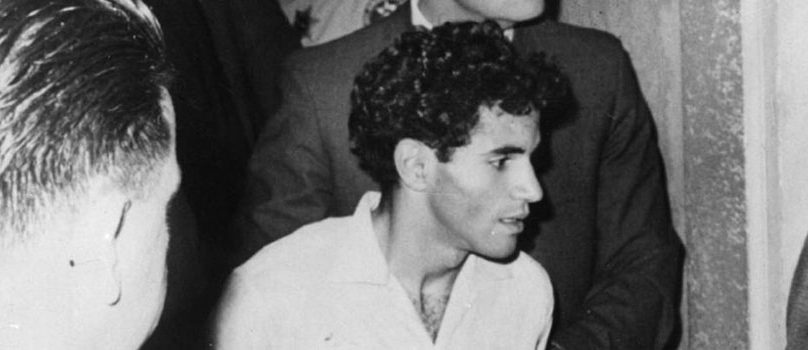 Attorneys for Sirhan Sirhan, the man who assassinated Robert Kennedy in 1968, have asked that he be released from prison, alleging that he was a victim of "mind-control" and never actually shot Kennedy.
Less than a week after the anniversary of the assassination of President John F. Kennedy, Sirhan's lawyers have presented their own Kennedy conspiracy theory, alleging that in Sirhan's 1969 trial the court ignored evidence that there were actually two shooters in RFK's assassination. Sirhan's legal team is also arguing that the revolver found on Sirhan was not responsible for the gunshots that killed Kennedy.
"Though the practice of hypno programming/mind control is hardly new, the public has been shielded from the darker side of the practice," Sirhan's court filings say. "The average person is unaware that hypnosis can and is used to induct antisocial conduct in humans."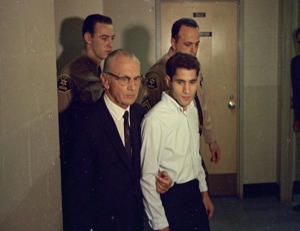 Attorneys William F. Pepper and Laurie D. Dusek argue that Sirhan at least deserves a new trial, alleging that the original 1969 proceeding were marred by fraud when the court allowed a substitute bullet to be used in place of the real bullet removed from Kennedy's neck.
In addition, Sirhan's attorneys say recently discovered audio recordings provide evidence that as many as thirteen gun shots were fired at the time of Kennedy's assassination assassinated. As CNN explains, the details get even stranger from there:
The attorneys further assert that Sirhan was hypno-programmed to be a diversion for the real assassin and allege that Sirhan would be easily blamed for the assassination because he is an Arab. Sirhan, 67, is a Christian Palestinian born in Jerusalem whose parents brought him and his siblings to America in the 1950s.
Sirhan "was an involuntary participant in the crimes being committed because he was subjected to sophisticated hypno programming and memory implantation techniques which rendered him unable to consciously control his thoughts and actions at the time the crimes were being committed," court papers said.
The California attorney general's office has so far declined to comment on Sirhan's court filings.
Sirhan Sirhan has long claimed that he cannot remember the actual assassination. Harvard Medical School hypno-programming expert Daniel Brown recently worked with Sirhan, claiming to successfully help him remember the assassination for the first time. Brown says Sirhan claims that due to "mind control," Sirhan believed he was at a gun range shooting at circular targets.
Pepper and Dusek also represented Sirhan during his recent unsuccessful attempt to win parole from Pleasant Valley state Prison in Coalinga, California, where he is currently serving a life sentence.
SOURCE REFERENCE:
yahoo.com
https://www.yahoo.com/news/blogs/sideshow/rfk-assassin-sirhan-sirhan-alleges-conspiracy-theory-seeks-160638113.html
Content retrieved from: http://theconspiracyblog.com/conspiracies/historical-conspiracies/robert-kennedy/910-sirhan-sirhan-a-victim-of-mind-control-and-never-shot-kennedy.