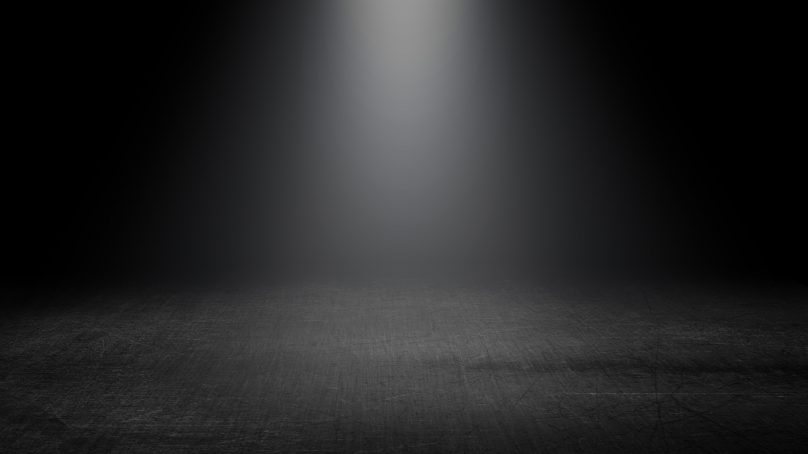 When Henry Thompson woke up from his restful night's sleep, he no longer found himself in the comfortable bed of his Manhattan apartment. As he gazed around, the environment seemed completely new to him. Instead of waking up in his bedroom, he was lying on the floor inside some mysterious metallic dome-like room. The diameter of the room was only 30 feet, so he didn't have too much space to move around in. There were no windows, no doors, and no one in sight. Henry stood up in a panicked state.
"Hello?" Henry shouted. "Can anyone hear me? Where am I?" No one responded to his questions. His voice did not even echo. It just faded away quickly. Henry nervously put his hands on the walls and felt around the room to look for a door of some kind. There was nothing to find, though. The room did not have any cracks or creases to indicate that a door might be somewhere. The walls were solid metal all 360° around the room.
"I must be dreaming," he said to himself. "That's what it is. Any minute now… I'll wake up and this nightmare will be over." Henry got back on the ground and close his eyes tightly. He wished for himself to wake back up from this dream. However, after about five minutes of trying to wake up, Henry still found himself in this room. It was clear to him that it was real life and not a dream.
"Help me! Please!" Henry shouted. He got back up and pounded his fists against the walls. "Let me out of here! Now!" He kept slamming his fists into the walls until they started to bleed. All he could think to do at this point was drop to his knees and give up trying.
As he wept into his hands, a portion of the room's wall suddenly slid open and revealed a hidden doorway with darkness on the outside of it. Henry raised his sad face and noticed the new exit. "Oh, thank God!" He rushed toward the open doorway with all his energy and made it through.
Henry now found himself in pitch black room. All he could think to do was feel around and try to find some kind of light switch. As he was feeling, he found a lever on the wall. Since he didn't too many other choices in this situation, he pulled down the lever. Sure enough, it illuminated the room with a bright LED light from the top center of it. Henry sighed with relief.
"Whew, that was close…" Henry paused as he looked forward. There were three grey alien creatures with giant balloon-like heads and stick-like bodies. One alien stepped forward and pointed what appeared to be a gun-like device at him.
"No… wait!" Henry shouted. The alien blasted him with a tranquilizing laser, which knocked him out. When he later woke up, he found himself strapped to a table getting probed. No one on Earth had ever heard from him again.
The End.