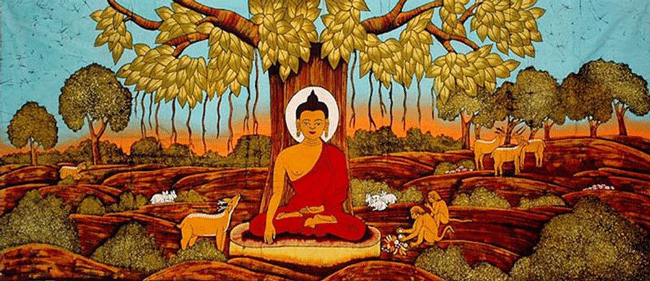 Life can be full of fun and excitement! Inevitably, however, life can also be challenging, demanding, and even frightening at times. The conflicting conditions can create stress, which can be unbearable as there is a limit to what our minds and hearts can handle.
Sad to say, no magic pill has been developed to fix the problem. Wise men of old have therefore concluded that we must look within ourselves for the remedy. Among the methods developed are the practice of yoga and meditation.
How did yoga get its start?
Hinduism, Buddhism, and Jainism are among the cultures that embrace forms of yoga. The yoga of today has been influenced by all these cultures. In its essence, it is a cultivation of body and mind discipline, with goals ranging from improved health all the way to complete spiritual enlightenment. "Yoga" in Sanskrit, means "union" or "joining", referring to union of yourself and the divine.
The practice of yoga includes a wide range of directives, for example in the area of breath control, meditation, personal ethics, diet, and physical exercises which is also known as hatha yoga.
Benefits of Hatha Yoga
Some of the benefits of hatha yoga include increased physical flexibility and strength, and improved heart health. It can help your body heal better. More and more studies reveal yoga's many health benefits, and as a result hath yoga has become a favorite fitness program for health-conscious people. Some of the types of people who have a yoga practice include businessmen and women, actors and actresses, and professional athletes.
Do you know of any exercise that also massages the internal organs? Hatha yoga does! You might even experience better immunity from disease and improved awareness of the health of your own body.
Benefits of Meditation
What many people are aware of, is that meditation is actually derived from the yoga system of teachings, and as such provides many of the same benefits, such as relief from stress. A meditation practice can lead you to a state of calmness. The foundation of a meditation practice includes focusing attention on a single item. For example, it can be a point, a thought, a word or series of words, or even just your own breathing. While focusing your attention, your mind's attention is taken away from the stressful things in life, leading to a more relaxed mental state. The amazing thing is that you can accomplish this without having to take pills or medication. Meditation can help you learn to manage your own stress, and there are several meditation techniques for beginners.
Regularly practicing these yoga and meditation techniques can help you relax your mind and body, and the relaxed state can be maintained at all times. And, if you so wish, you can use meditation to progress your own spirituality. Some may even liken it to salvation. The great part is that anyone can perform these practices, and they can be performed in your own home without having to join a gym.
meditation techniques for beginnersyoga and meditation techniques